Latest
Alicia Keys Slams Hollywood Bosses for Gender Inequality at Power of Women Luncheon
By
|
[ad_1]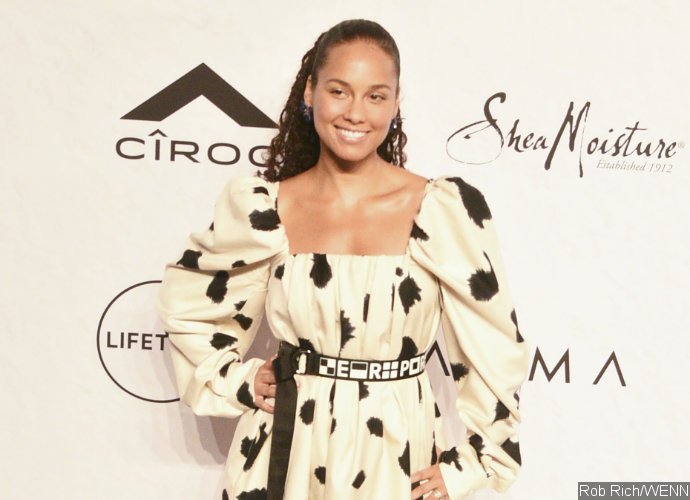 The 'Girl on Fire' hitmaker addresses the issue during her speech while accepting an award for her work as co-founder of Keep a Child Alive.

Singer Alicia Keys slammed Hollywood bosses at VARIETY's Power of Women luncheon on Friday, April 13.

The "Girl on Fire" hitmaker received an award for her work as co-founder of Keep a Child Alive, an HIV charity, at the New York City event, and she brought up two major headlines while accepting her trophy.

Speaking to the crowd, which was filled with some of the most powerful women in showbusiness, Alicia took the opportunity to slam Recording Academy boss Neil Portnow for saying female musicians needed to "step up" in response to the lack of lady artists represented at the Grammys ceremony in January.

"We are more on fire than we've ever been – and look at all the action that's around us: women running for office in record numbers, women banding together in the entertainment industry, women demanding an end to disparity in the music industry like equal representation on the Grammy stage," she said. "We were told we need to step up. Well you feel that step up now?"

Alicia also put the spotlight on the gender pay disparity shocker surrounding Netflix series "The Crown", after news emerged last month (March) that actress Claire Foy, who plays the lead role of Queen Elizabeth II in the TV drama, was paid far less than her male co-star Matt Smith.

"It's called 'The Crown'," the singer remarked of the show. "It's about the Queen, so why is the prince getting more than the Queen? So the queens are going to get their paper (make more money)!"

Several other female Hollywood A-listers brought the house down with powerful speeches about modern issues that are adversely impacting women at the luncheon.

While introducing Tarana Burke, the founder of the #MeToo movement to end sexual assault, The Help star Viola Davis discussed America's rape epidemic, revealing black women and women of colour make up 77 per cent of sex trafficking victims.

"A Quiet Place" star Emily Blunt called attention to educational needs during her speech, noting 130 million girls around the world are unable to study, and praised the work of charity organisation the Malala Fund, which was launched by Pakistani activist Malala Yousafzai to help underprivileged girls pay for their tuition.

Finally, "Top Chef" host and Endometriosis Foundation of America founder Padma Lakshmi explained her experience with medical discrimination, noting her endometriosis battle was dismissed for years by doctors.

"I began to realise that I was being penalised because I have a uterus," she said in her speech.

Previous article
Khloe Kardashian's Beau Tristan Thompson Is Spotted With Alleged Fifth Mistress, She Denies It
Next article


Charlize Theron Feels America Is 'Unsafe' for Her Black Children
[ad_2]

Source link