Internet
70 Police Officers Show Up To Take The 5-Year-Old Son Of A Fallen Officer To School
By
|
[ad_1]

70 Police Officers Show Up To Take The 5-Year-Old Son Of A Fallen Officer To School
May 17, 2018

Dakota's father, Rob Pitts, died in the line of duty last week. But thanks to Rob's brothers in blue, Dakota didn't go back to school alone.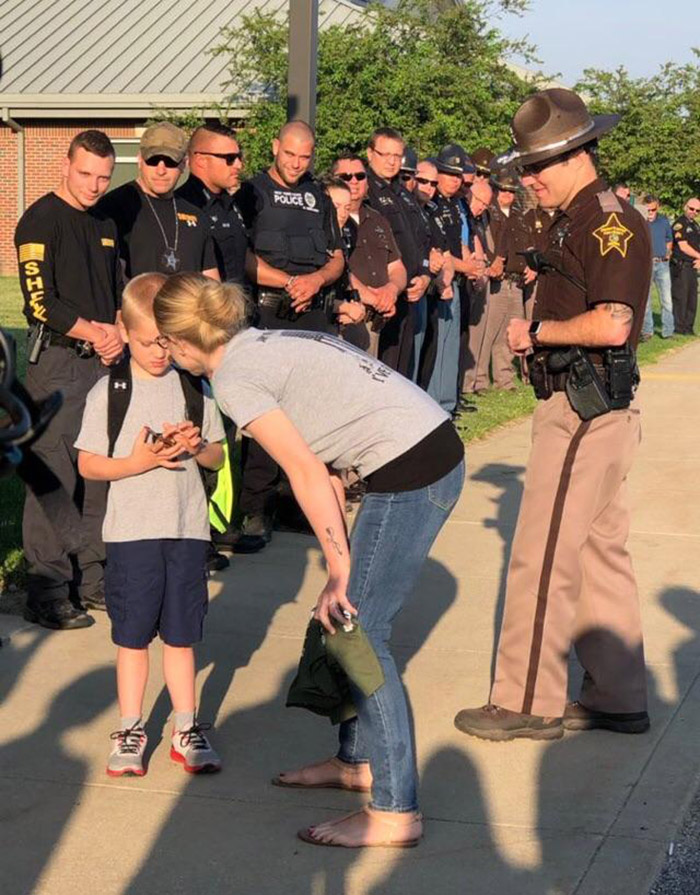 Dakota, 5, asked his mom if one of his dad's friends could take him to school on his first day back, so she reached out to Rob's friends and families.

70 off-duty officers from the Terre Haute Police Department and the Vigo County Sheriff's Department came to Sullivan Elementary School in Indiana to welcome Dakota back to school.

The officers wanted Dakota to know that they will always have his back.

Watch the video below.
Please consider making a donation to Sunny Skyz and help our mission to make the world a better place.
[ad_2]

Source link