Internet
Angels Arrived In Orlando To Block Anti-Gay Protesters During Funerals
[ad_1]

Angels Arrived In Orlando To Block Anti-Gay Protesters During Funerals
June 19, 2016

Many funerals were held this weekend in Orlando for some of the 49 victims of last week's shooting at Pulse nightclub.

The Westboro Baptist Church traveled to Orlando to protest.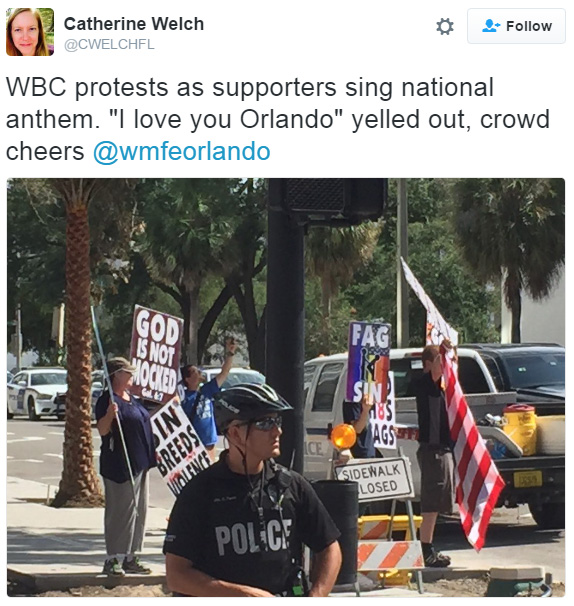 Carrying offensive signs and chanting hateful slogans, protesters tried to interrupt Saturday's funerals.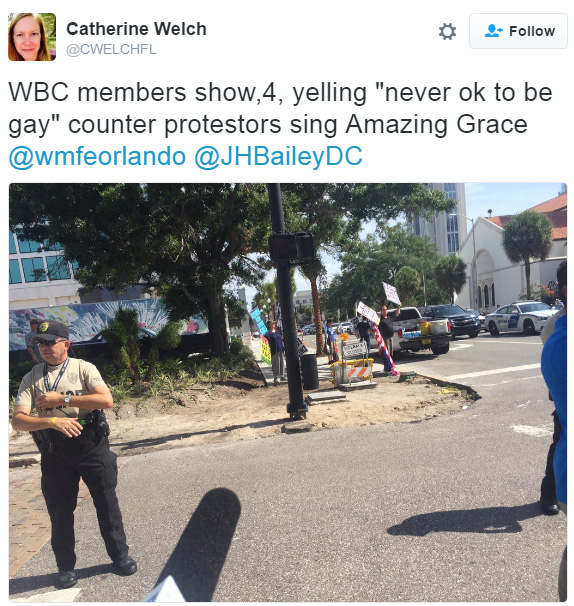 But their view was blocked by a group of heavenly volunteers dressed as Angels.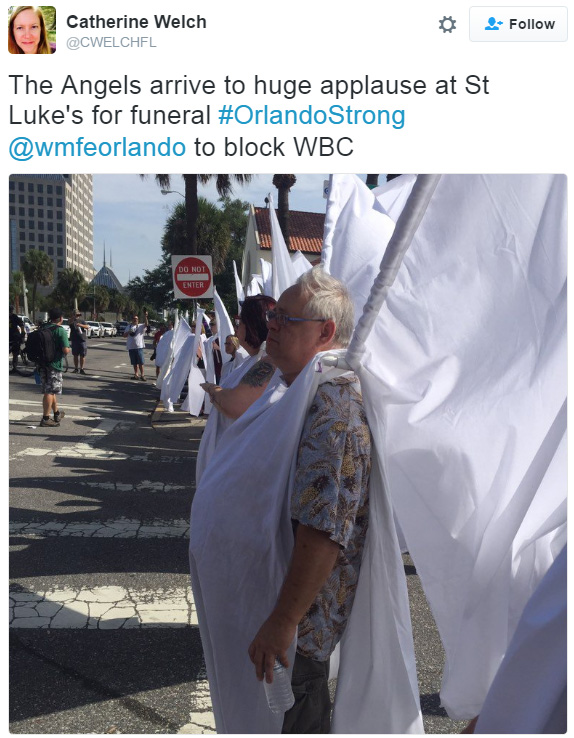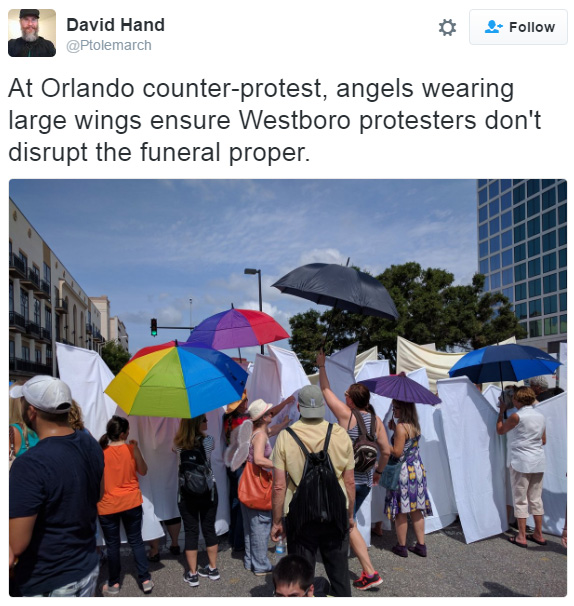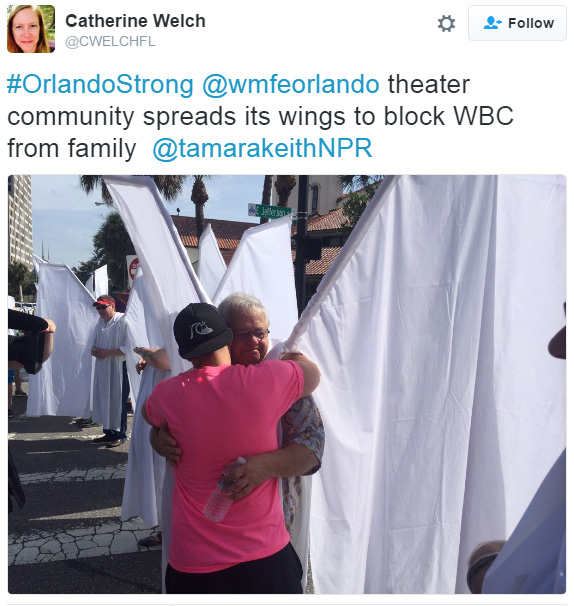 Hundreds of people also reinforced the angels by singing "Amazing Grace" to drown out the protestor's hateful chants:

Surreal: one side sings 'amazing grace' as protesters chant against them while #orlandoshooting funeral next door pic.twitter.com/UGaPSZLEOp


— Richard Madan (@RichardMadan) June 18, 2016

The singing was beautiful.

Amazing grace against Westboro Baptist Church. pic.twitter.com/jmkpZdRefF


— Alex Harris (@harrisalexc) June 18, 2016

The crowd chanted "We Love You!"

People cheer as tiny group of Westboro Baptist Church protesters leaves. Also thank @OrlandoPolice #OrlandoStrong pic.twitter.com/BXHYthWnyU


— Joey Flechas (@joeflech) June 18, 2016

Love always wins.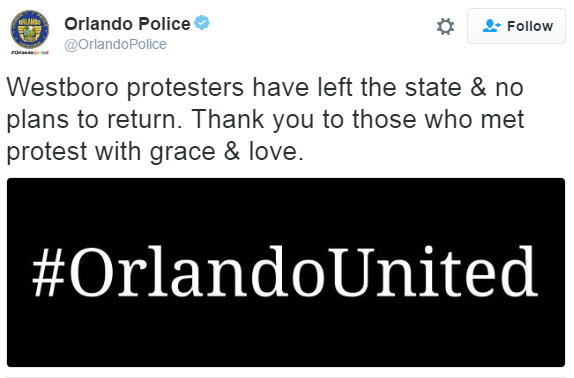 [ad_2]

Source link