Internet
Baltimore Ravens Player Walks Into Shelter, Asks To Adopt A Dog Thats Been Here A Long Time
[ad_1]

Baltimore Ravens Player Walks Into Shelter, Asks To Adopt A 'Dog That's Been Here A Long Time'
June 16, 2016

Baltimore Ravens Offensive Tackle Ronnie Stanley and his girlfriend stopped by The Baltimore Animal Rescue and Care Shelter and made a game-winning request: "We are looking for a dog that's been here a long time and maybe not-so-adoptable."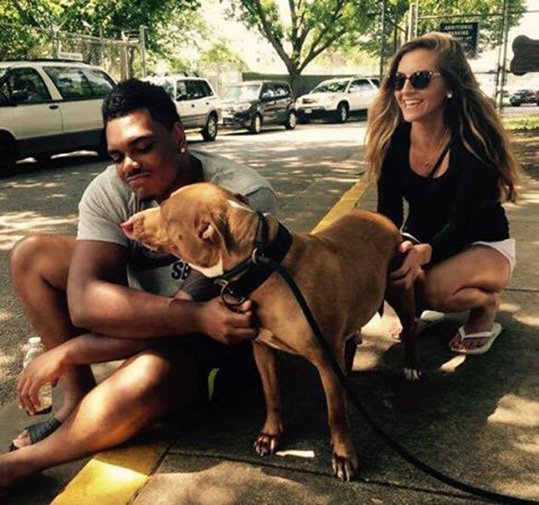 BARCS

That not-so-adoptable dog is a 6-year-old girl who was found in mid-May, locked inside a room in an empty home with no food, water, or fresh air.

"She was dehydrated and extremely frightened," BARCS wrote. "Winter has a long, hanging belly, mostly likely a result of over breeding–something we see far too often at our shelter. Due to her age, her belly is not something that will ever tighten up. Female dogs with such characteristics are often passed by in our shelter — but not by Ronnie!"

Ronnie's thoughts on her appearance, as recalled by volunteers: "Well, that's just what happens when you've had babies."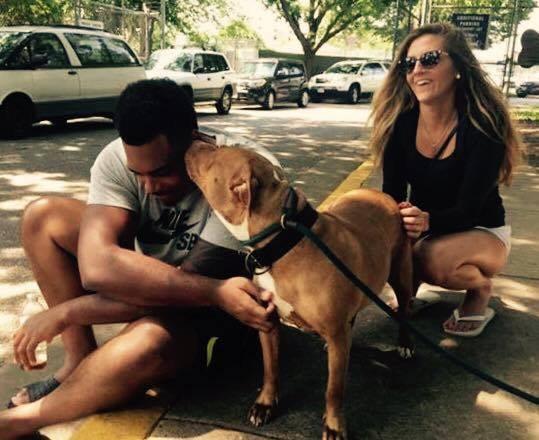 BARCS

BARCS spokesperson Bailey Deacon is thrilled for what this adoption may mean for other shelter dogs.

"If big, strong, cool Ronnie chooses adoption, so will those who look up to him," she says. "And the bonus here is that he didn't come in and adopt just any dog, he specifically asked for a long-term, hard to adopt pup. How cool is that?"

(h/t) barkpost
[ad_2]

Source link