Internet
Every Tuesday, This Little Boy Waits With Snacks For His Friends
[ad_1]

Every Tuesday, This Little Boy Waits With Snacks For His Friends
May 9, 2018

Every Tuesday, this precious little boy waits in excitement with snacks for his new friends.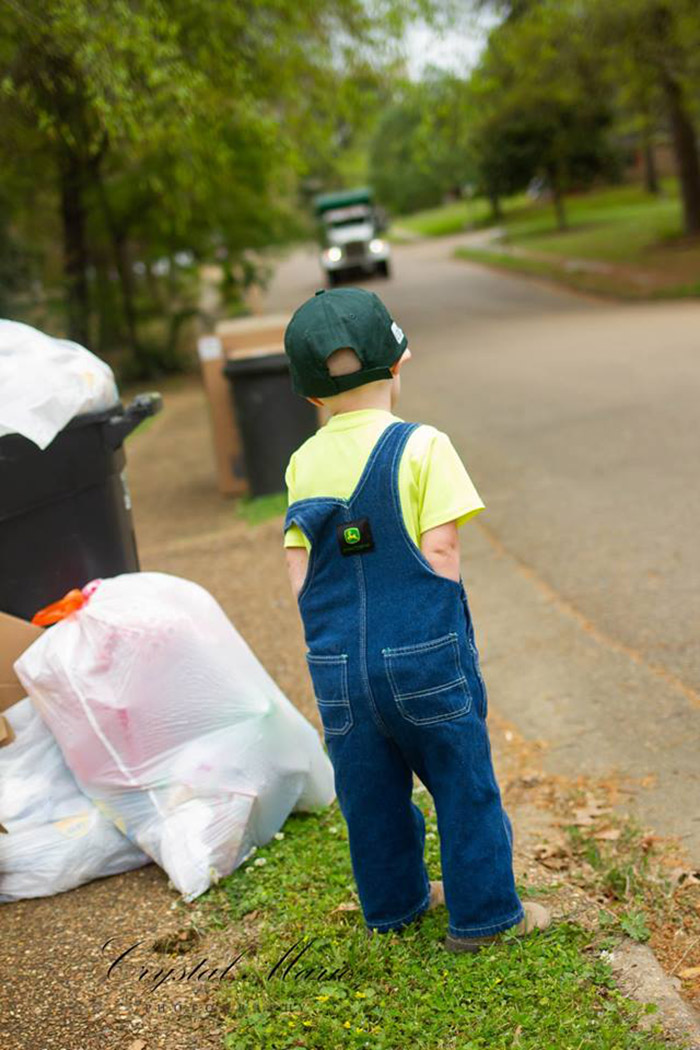 Credit: Crystal Marie Photography

It all started with a friendly Alabama greeting in a small Mississippi town.

One Tuesday morning, Kathleen Reynolds of Clinton, Mississippi, was outside with her grandson, Kyler, when the waste management company came by to collect the trash. Noticing Kathleen's Alabama sweatshirt, one of the sanitation workers yelled, "Roll Tide!", the rallying cheer for the Alabama Crimson Tide.

The family exchanged a friendly wave and nod, and Kathleen didn't think much of it.

But the following Tuesday, three-year-old Kyler was excited to see the garbage truck coming down his street again.

"He started waving at the guys and they started waving back," Kathleen explained, "and then around Halloween and Christmas we made treats for them. We took them out to them and they just loved them and then they started picking Kyler up and he started learning how to operate the garbage truck."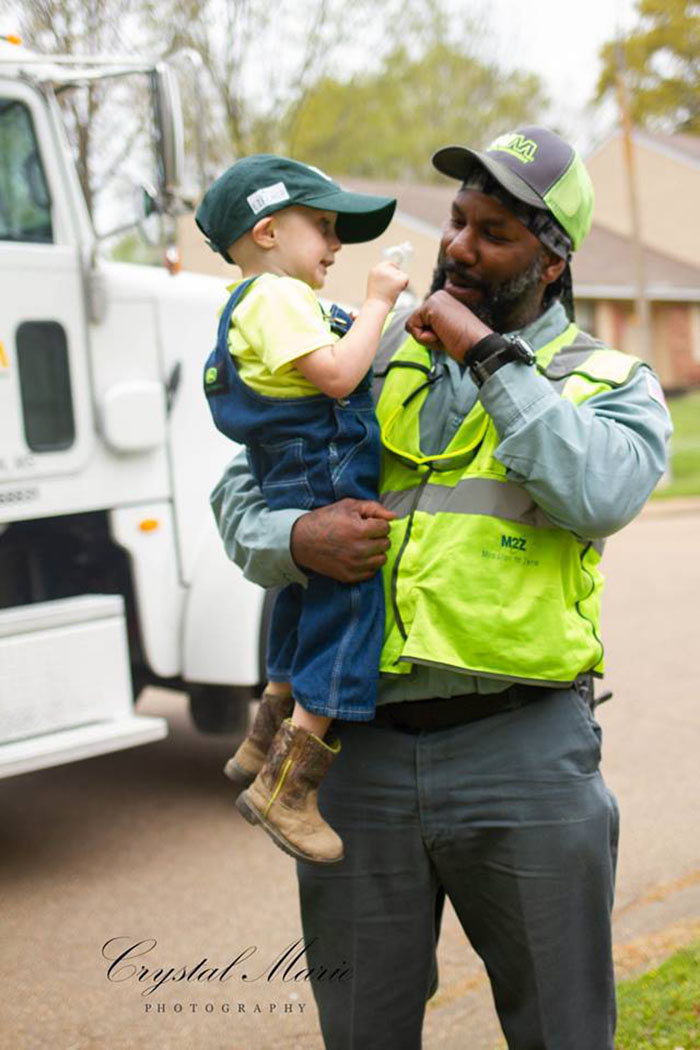 Credit: Crystal Marie Photography

Now, every Tuesday, Kyler can't wait to help his grandma take out the garbage so he can see his friends. When the truck rounds the street corner, the driver honks the horn and Kyler breaks out his happy dance.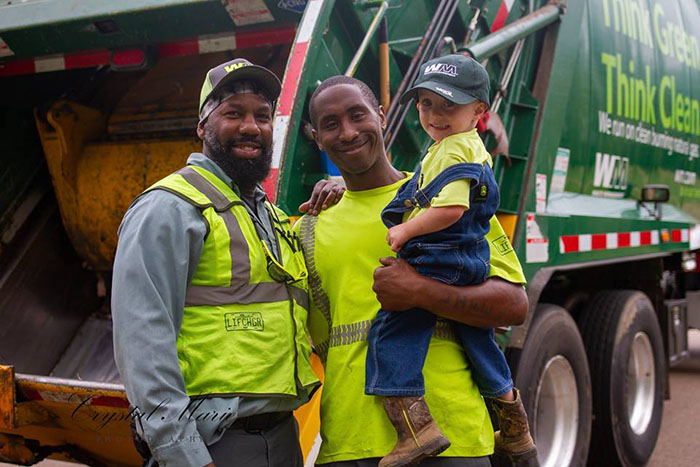 Credit: Crystal Marie Photography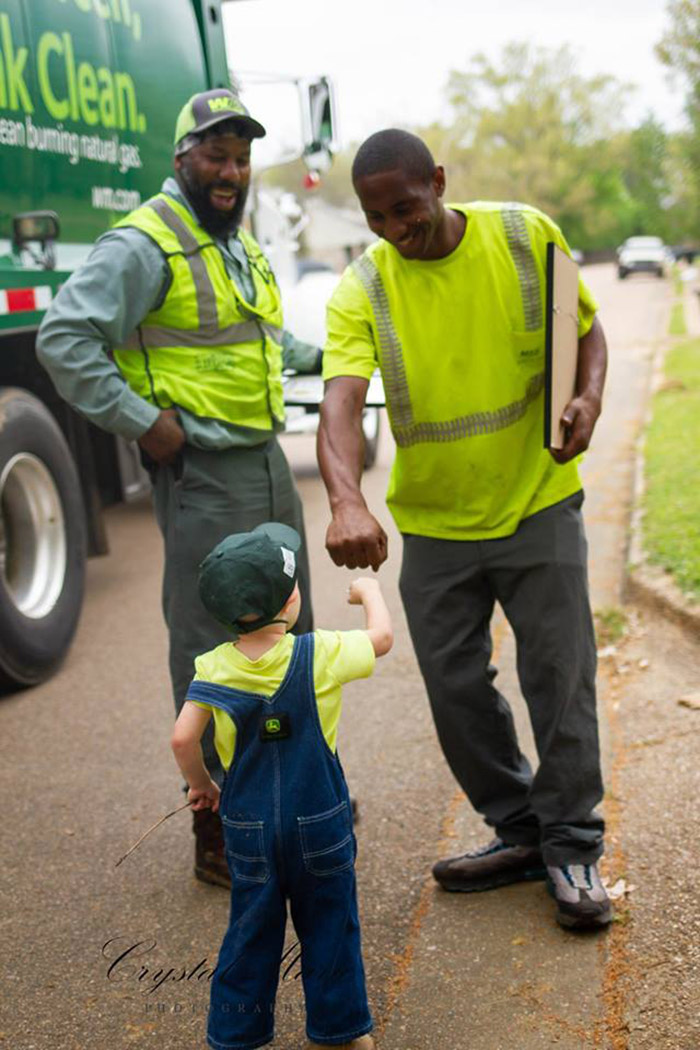 Credit: Crystal Marie Photography

Watch the video below!
Please consider making a donation to Sunny Skyz and help our mission to make the world a better place.
[ad_2]

Source link