Internet
Man Who Disarmed Waffle House Shooter Raises $229,000 For Victims
[ad_1]

Man Who Disarmed Waffle House Shooter Raises $229,000 For Victims
May 8, 2018

The 29-year-old hero who disarmed a gunman in a Nashville area Waffle House has raised over 229,000 for the victims he could not save.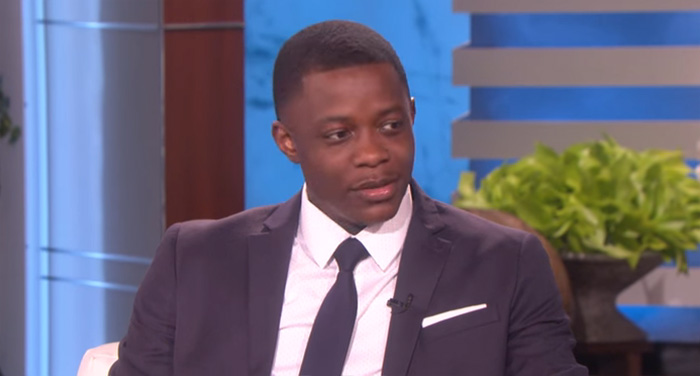 On April 22, a man opened fire at the Waffle House, fatally shooting four people and wounding several others. James Shaw Jr. wrestled the weapon away from the gunman, saving dozens of lives.

In an interview with WSMV, Shaw broke down thinking about the four people he couldn't save and apologized to their families. To help the families of the victims, Shaw created a GoFundMe page with a modest goal of $15,000.

As of Tuesday morning, Shaw has raised over $229,000.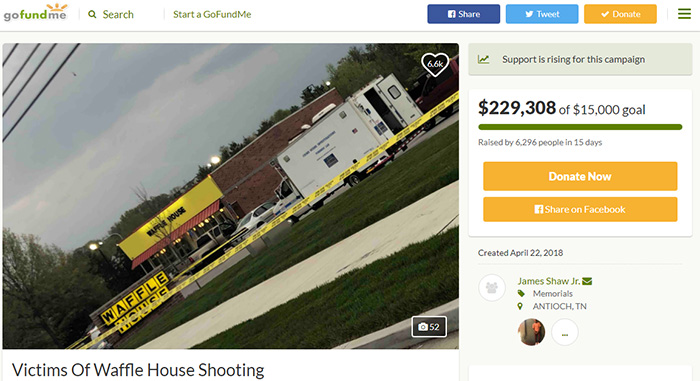 "I am overwhelmed," Shaw said in a statement. "To the thousands of people who have expressed their care, prayers and made financial donations, I can only respond by saying, 'Thank you.' "

The widespread generosity, he added, "has been a heartwarming reminder of what is possible when we come together to care for one another."

Watch Shaw's interview on The Ellen Show below.
Please consider making a donation to Sunny Skyz and help our mission to make the world a better place.
[ad_2]

Source link