Latest
Paris Hilton Sets Delayed Wedding Rumors Straight
By
|
[ad_1]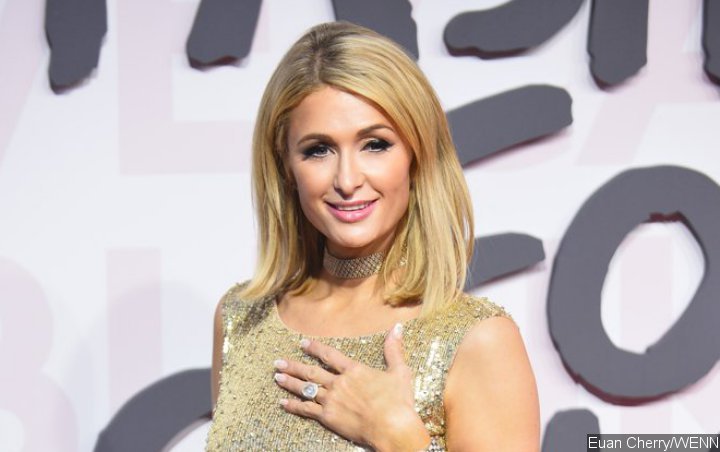 The 37-year-old has now addressed the speculation, insisting there is nothing to really push back.
AceShowbiz –
Paris Hilton has clarified reports suggesting she has pushed back her November nuptials to her fiance Chris Zylka, insisting they never actually secured a date.
The couple was widely rumoured to be tying the knot on 11 November, as the numbers hold significance for the bride-to-be, but the stars were recently claimed to have postponed their wedding until 2019 to accommodate Paris' lavish plans for her big day.
The 37 year old has now addressed the speculation, insisting there was nothing to really push back, because they realised a while ago they were too busy to wed this year.
"The 11/11 thing was never a set date," Paris tells People.com. "It was just, 11/11 is something I love because I always say, ' (At) 11:11, make a wish for good luck.' So Chris was like, 'Oh let's do it on 11/11. That's such a special number for you'.
"I was like yeah, but I didn't look at my schedule. Then this summer we were looking at our schedules and I was like, 'Oh my goodness, we are both working non-stop until like, New Year's".
Paris has since taken a more relaxed approach to wedding planning so she can really enjoy the whole experience, particularly on the day itself.
"I want to be able to be relaxed, not stressed out and not having to rush off to a different country the next day," explains the businesswoman and celebrity DJ. "I want to be able to go directly from my wedding to my honeymoon and with my schedule (right now) that would be impossible".
Chris and Paris are now looking to become husband and wife at some point in 2019: "We're both just working so much and decided it would be much better just to push it to next year," she says. "With all the planning I want it to be perfect and you can't rush something like this".
Paris has also shot down the suggestion she wanted to host a trio of wedding receptions worldwide, insisting she was kidding when she previously made the quip to a reporter.
"Somebody asked me that and I was just joking around," she shares. "They were like, 'On your 21st birthday, you had five parties around the world. Would you do that for your wedding?' And I was like, 'Yeah, that would be great'.
"I was just joking. When you say something and you're being sarcastic, I think people when they read it and it gets spread around on the Internet and they think that you're serious. I always like to joke around and say silly things, but no. One is enough. I am way to busy to do more than one".
The couple became engaged at the end of 2017.
Next article


Emma Stone Teams Up With Sam Mendes for Louis Vuitton's Fragrance Short Film
[ad_2]

Source link