Internet
This Moose Just Had A Baby In A Lowes Parking Lot
[ad_1]

This Moose Just Had A Baby In A Lowe's Parking Lot
June 2, 2016

A moose gave birth in the parking lot of Lowe's, drawing a crowd of East Anchorage Alaskans to watch as her baby took its first steps.

"I've been here 50 years, it's just unbelievable to see it in a parking lot," a spectator told KTVA.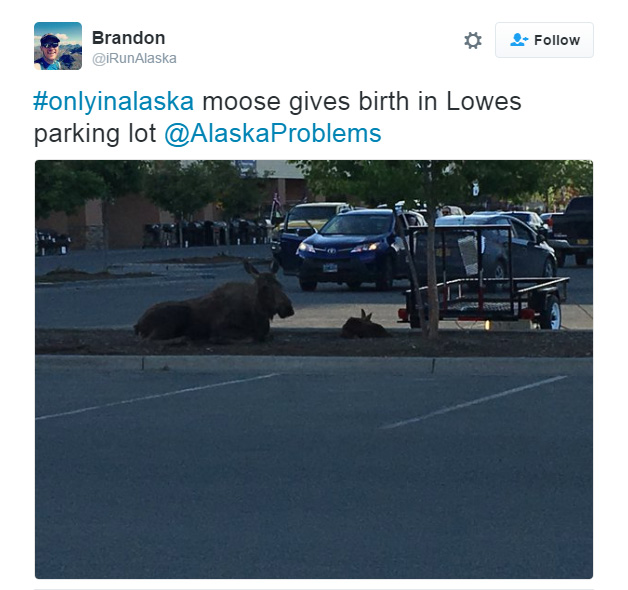 Lowe's staff and security at Tikahtnu Commons created a safe zone around the moose, even blocking a section of the store-front driving area.

Bystanders watched the pair for hours, excited to have the chance see the newborn. One mother used the opportunity to create a teaching moment for her two sons.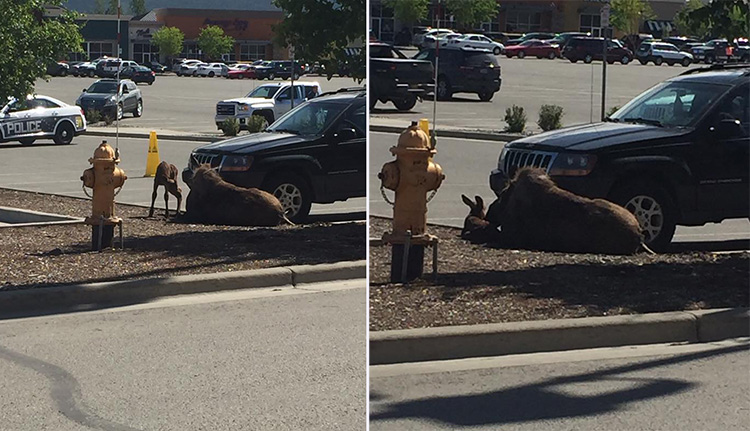 Facebook

The mother and newborn eventually began to wander off through the parking lot, stopping every so often to rest.
[ad_2]

Source link